You're thinking how is that any different than having a clown? Well, a magician doesn't wear face paint and haunt your dreams.
The writing is wonderful. I really enjoy the way Bear talks to us in this story - it feels like you're really getting an insight into his mind, and I think I bonded with Bear pretty early on because of that.
The surprise party was cool! And Bear's insight into trying to plan one for Ty was really heartfelt and snuggy.
So, I guess the best way for me to describe the goodness packed into this book is that it was so human. Sure, there's a fair bit of drama type stuff in there, but above anything else the thing I enjoyed was watching Bear coming to terms with his sexuality, his mother being a b-i-t-c-u-n-t, the delay in achieving his own dreams, abandonment, the Anna stuff, the Creed stuff, and the romance. Like, you could imagine your mates having these kind of problems, and so it felt like a really warm and personal story. And the bit when Bear calls Anna? So, that relationship was hella bad for both of them, but I still cried a little bit in that part.
Bear kept making me want to kick him in the shins. Or balls. I liked him, but he kept doing really crap stuff. Like hurting Otter, or hurting Anna, or lying to every-fucking-one when he was given plenty of opportunity to come clean. Man, grow a pair.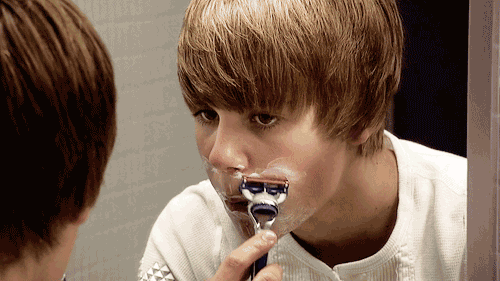 Also, the flashbacks. All the stuff that went down in the past, was 3 years earlier. As the story moved between then and now, I felt like not enough had changed for it to be clear. I just kept getting confused about the time frames, and in turn, the characters ages.
Dream sequences, and the ocean metaphor. Those are not so much my thing.
I can see why it would be a 5 star, but it wasn't the story for me.