Pagan, honey, you blow my mind.
I was already mentally back at home eating store brand ice cream straight from the tub with a soup spoon and a side of five-dollar wine. Yes, five dollars. They, in fact, do make wine that cheap.
I loved Kennedy right away. I admired how hard she worked, how devoted she was to her dreams, and how no matter how crap things got for her she always did the sensible, practical thing. Except, you know, that one time, when she let Pagan finger blast her in an alley. Not that I'm complaining in the least.
Pagan was a surprise. I knew I'd love him because he was a smoking hot, crazy, violent muhfucka and I likes it like that. But he had so much more going on for himself. I loved that he appreciated family - he knew he was a part of something bigger than himself and he took care of that. It was a huge part of why I adored him.
For chrissakes, one time after a fight, Penny had been so upset about cleaning up the cuts on my hands that she cleaned them out with her own goddamn tears.
That shit was nice.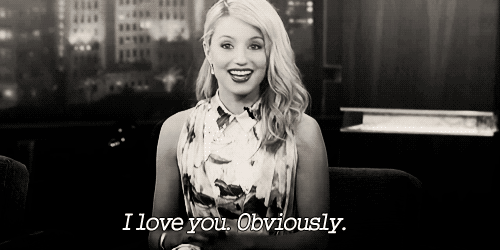 So. I have all these new characters and I want to know them all! Sugar & Virgin. Oh my God, obviously Sugar has to get a book, right? Because Reign never told us how Sugar got his name!! And we've still got Cy's book to come, too. Yes?
Hey," Cyrus said, small-eyeing them. "I'm the pretty one here, damnit. Don't be going googly eyes because he has those Spanish genes."
"Yes, very pretty," Maze agreed, stroking his arm.
"So pretty," Penny added, patting his other hand.
But yes, so, this is me putting in my request for Sugar.
Ms Gadziala is growing so much as a writer. I've always loved the attention she pays to her characters, and how they are all so different. You can tell, a lot of the time, who is talking just by the things they say or their mannerisms. I love that. Character development is like crystal meth to me, and her skills with that are growing with every book. I'm so excited to see where she takes us next.
Also, this story sort of took us out of the MC a bit more. It was interesting. I would have lost my shit if we hadn't had our Henchmen quality time and been able to get a glimpse of all the old and gorgeous faces (is that a weird way to phrase that? I feel like it's weird.) but we also went new places. We spent more time at Hex. We spent time with just the two of them away from the compound. And at She's Bean Around, and the salon. I just felt like we got out a lot more in this one, and I enjoyed it.
Um... Ward. What's happening there? I'd very much like to eat him alive read more about him.
And if you fuck her after your fight, it better the fuck not be on my desk again. Or I will show your ass why the fuck my ass doesn't go in that ring."
The epilogue. Amazing.
I want more books! I want The Henchmen to still be entertaining us when I'm old and grey!
Thank you, Jessica Gadziala. I loved this so hard!