And I've kissed you, and I have to tell you, your mouth is a miracle."
Minerva Dobbs knows that happily-ever-after is a fairy tale, especially with a man who asked her to dinner to win a bet. Even if he is gorgeous and successful Calvin Morrisey. Cal knows commitment is impossible, especially with a woman as cranky as Min Dobbs. Even if she does wear great shoes and keeps him on his toes. When they say good-bye at the end of their evening, they cut their losses and agree never to see each other again. But Fate has other plans, and it's not long before Min and Cal meet again. Soon, they're dealing with a jealous ex-boyfriend, Krispy Kreme donuts, a determined psychologist, chaos theory, a freakishly intelligent cat, Chicken Marsala, and more risky propositions than either of them ever dreamed of. Including the biggest gamble of all—true love.
Ms Crusie is an awesome writer. Her characters are deep, and witty, and multi-faceted, and clever. Even the dumb ones, like Cal's friends, are lovably dumb. And the bitchy ones, like Cynthie, are bitchy for a reason. I loved how Ms Crusie draws me into her stories and makes me care about everyone. She's amazing. And also super funny.
Some things are supposed to be made with butter. You're one of them."
Min. If you think she sounds boring and plain and frumpy in the synopsis, you're wrong. Well, she's frumpy, a little overweight, a lot plain, but that's not even a blip on the radar of all that she is. She's got so much going on for her it's unreal. She's strong, courageous, protective, funny, a little bit prickly, a lot loyal, and kind. I mean, she's not kind to Cal for ages, but I didn't care about that too much.
The Butterfly Effect, he remembered that. The idea that a butterfly flapping it's wings in Hong Kong could cause a hurricane ten years later in Florida or prevent a tornado ten years later in Texas, take your pick because it was unpredictable.
That was Min; she'd looked harmless that first night, and then she flapped her wings two weeks ago and now he was a mess. She was a goddamn stealth butterfly.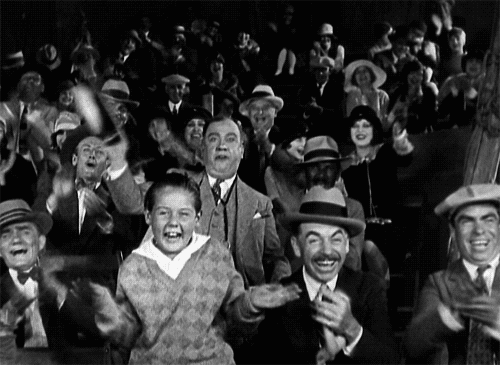 Can't he have one?" Min smiled at Harry as he drew closer, her face soft and kind, and Cal and Harry both blinked at her for a moment because she was so pretty.
All the peripheral characters - Cal's young nephew, Harry, and the feral cat, especially.
Because you could come to my game," Harry said, showing an ability to focus that was much like his uncle's. "It's at ten o'clock in the morning. And we could have a doughnut."
"Well," Min said, taken aback.
Harry breathed into the phone again. He sounded like Darth Vader, only smaller.
So - lying and miscommunication are part of the plot here, which is never usually a great start for me. But if you can look past that, and I could, this story is so beautiful. And so fun! I loved everything about our couple here, and I'd read this one a million times over.
If it's not a 5, it's a 4.99999 because damn I love these characters.