And here's what started me on the M/M path.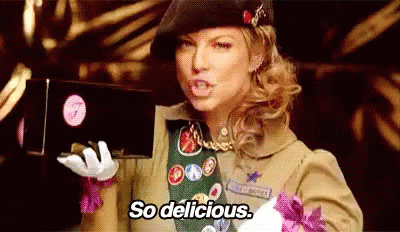 Cute couple decide to take a walk on the wild side, and go to a BDSM club to fool around. This is a dumb idea when you have no experience, and nobody to guide you. And also, neither of you are the dominating type. As luck would have it there's this crazy hot bartender slash big bad dom who can hook them up with some edumacation. Filthy shenanigans ensue.
I read this last Friday, and it's the first MMF book I've ever read. At first, I thought I was going to be uncomfortable about dude on dude side action (oh, don't you sit there judging me with your judgey eyes! I clearly prefer my smut of the daddy dom or bad boy biker variety.)
So imagine my surprise when I found myself cheering lewdly. Loudly. Cheering loudly is what I did.
Fucking splendid. "You're going to make this hard for me, pup."
Mark Cooper was hot, I liked the openness of the whole scene, and I actually learned quite a few things. Ms Dee would make an excellent sex ed teacher, je suspect. Incidentally, we had a crap sex ed teacher. Most of my classmates had been treated for an STD or been pregnant at least once by graduation. Shout out to Mr. Logan.
No, I really enjoyed all of it.
Except this one thing. I loved Look But Don't Touch. It's my jam. But I am getting more and more annoyed with Kayla's character as time goes on. She's kind of a douche.
Review is now longer than the book, so I'll try and scrimp on words here. I have a sneaking suspicion that MM might be my new thing - which is unfortunate, since I am missing the bits required to make man on man sex an option.