DETERMINED LADY

Tough-minded Jessica Trent's sole intention is to free her nitwit brother from the destructive influence of Sebastian Ballister, the notorious Marquess of Dain. She never expects to desire the arrogant, amoral cad. And when Dain's reciprocal passion places them in a scandalously compromising, and public, position, Jessica is left with no choice but to seek satisfaction ...

LORD OF SCOUNDRELS

Damn the minx for tempting him, kissing him ... and then forcing him to salvage her reputation! Lord Dain can't wait to put the infuriating bluestocking in her place --- and in some amorous position, And if that means marriage, so be it! --- though Sebastian is less than certain he can continue to remain aloof ... and steel his heart to the sensuous, headstrong lady's considerable charms.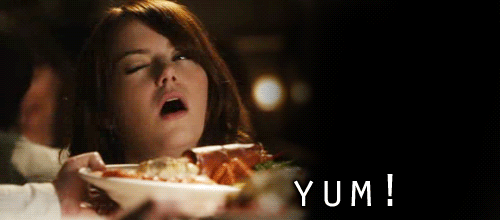 This was a brilliant historical romance, with quirky, unique characters, lots of action, and all the glorious you can't do that!! moments I crave in this genre. That's the beauty of regency romance - these characters can get away with so much!
- Dain as a baby. And Dain as a teen. And Dain as a man. All of Dain was awesome.
- Jess was what I love in a female character. She wasn't a swooner, she wasn't a doormat, she wasn't anything that annoys me in a heroine. She had backbone, and drive, and her own life plan. She knew what she wanted, and how to get it, and I admired her. Especially when things got tough. And the scene when she gets her revenge on Dain. Ah, glorious.
Only Dain could get away with it, just as only he could clear the field of rivals simply by telling
them, without the smallest self-consciousness or subtlety, to go away.
And only she, besotted lunatic that she was, would find it all dizzyingly romantic.
- Of course, the writing is excellent, and Loretta Chase has a fantastic sense of humour. I enjoyed all the chuckle moments.
He went to work with speedy efficiency on the other glove. "I must be besotted," he said evenly.
"I have the imbecilic idea that you're the prettiest girl I've ever seen. Except for your coiffure," he
added, with a disgusted glance at the coils and plumes and pearls. "That is ghastly."
She scowled. "Your romantic effusions leave me breathless."
- The parts where Dain speaks Italian. Sweet & Holy Jebus, he's hot.
- I did not love how Dain talked about SPOILER >

his kid

< SPOILER. That was not cool. Fortunately, he more than redeems himself later, so stick with it!!
[his son. (hide spoiler)]
- I also did not love Dain's father. Fuck that guy.
- I don't think I'm fully buying the reason Jess suggests for SPOILER >

Dain's mother leaving him when he was a kid, and running off with her lover.

< SPOILER Something about that is hinky. I think the real reason is what he's thought all along, but who am I to rain on his sexy parade with my wet blanket self?
[Dain's mother leaving. (hide spoiler)]
(...Again)
Yes. Yes. Yes. It was amazing, and I can see why it's such a classic amongst Regency fans.