The club comes first.

I've lived by those words my whole life—assumed I'd die by them, too, and I never had a problem with that. My Reaper brothers took my back and I took theirs and it was enough. Then I met her. Tinker Garrett. She's beautiful, she's loyal, and she works so damned hard it scares me sometimes . . . She deserves a good man—one better than me. I can't take her yet because the club still needs me. There's another woman, another job, another fight just ahead.

Now she'll learn I've been lying to her all along. None of it's real. Not my name, not my job, not even the clothes I wear. She thinks I'm nice. She pretends we're just friends, that I've still got a soul . . . Mine's been dead for years. Now I'm on fire for this woman, and a man can only burn for so long before he destroys everything around him.

I'm coming for you, Tinker.

Soon.

The heroine's BFF pretty much summed this one up for me:
"Uh huh," she said, smiling dreamily. "I'm assuming you threw his ass out and then evicted him, right? Doesn't matter how good he is in bed, the man's a liar and a criminal."
- Regardless of how I felt about the 'main couple' or their relationship, you can't deny that Joanna Wylde writes well. Her way with words is funny, entertaining, and it hooks you. I bought 5 books at the same time, and wasn't going to start with this one, but the prologue was so sad I had to keep going.
I had to see Tinker get her HEA.
- The part when the firefighters eat all the caramels and sleep in the beds. It reminded me of Goldilocks and the Three Bears. Like, if the Three Bears were hot firefighters.
- The first part of the epilogue. I had to catch myself mid-eye-roll when I realized wait! I'm wrong... this is NEW! I loved that part.
- I live in NZ. In NZ, proper books (paperbacks, hard covers, etc) are expensive as all fuckery. Even ebooks are pushing their luck, but this one was just ridiculous. $13-ish for an ebook. Really? The only thing in my cart more expensive than this is the Special Edition of Harry Potter & the Cursed Child.


- Tinker had a really crap year, topped off with a husband who didn't even bother to show up for one of the most heartbreaking moments a woman could experience.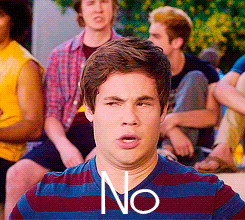 Then there was the guy in the band - funny, charming, caring, and a bit of a pussy.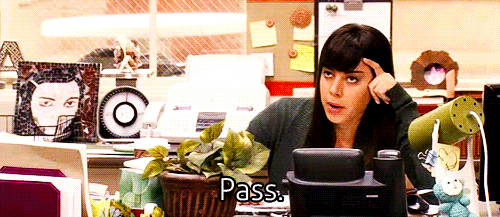 Then there was Gage - who lied about everything, cheated on his fake (but she didn't know it was fake) girlfriend with Tinker (I don't care if it's just kissing, I don't like cheating heroes), and then got all forceful and rape-y.

...to the point where Tinker herself thought
she was about to be raped.
My heart was about to explode from shock and he was turned on like some kind of sick animal.
How was this my reality?
"Just do it," I said, sniffling.
He stilled. "Do what?"
"Rape me or whatever. Just get it over with."
My opinion is: fuck that.

- I felt like there was no time taken in building their relationship once the truth is out in the open. It's all Gage forcing her to talk, cornering her, pushing her against walls, pinning her down, stalking towards her. It actually creeped me out.
- Jamie... he sounded hot, and he had Cougar Tinker's back, and he didn't back down to Gage. Why couldn't she have him? I actually thought he was the best choice (out of the ones JW gave her.)


Wonderful writing, as you would expect. The plot was good, if you didn't already know how it played out from other books. Tinker and her friends were excellent, as was the prologue & epilogue (although the former was super sad, and the latter was bittersweet.) But Gage is a dick, and not the sexy kind. Just the dick kind. Considering that this was an average book for me, I am also mad at the price.