Luke and I had been best friends since kindergarten. He was the type of man women dreamed of - kind, caring, handsome and very protective of those he loved. After countless failed relationships, I grew tired of being single and made my proposition to him. Friends with benefits.

It wasn't easy, but I convinced him to give the new 'relationship' a try.

He had two stipulations. One - we had to remain friends no matter what. And, two - sexually speaking, we had to play by his 'rules'...

I knew Luke was unlike any other man, but being in a relationship with him opened my eyes and made me realize many things about myself. My name is Liv. This is the story of how I fell in love for the first time in my life and the man who caught me when I did.
It kicked off at about 3 stars, then ramped up to a 4 further down the track. Well worth persevering!
- My Kindle shat itself at the beginning of a 5 hour trip, so I ended up starting this on my phone. 1,500+ pages. That's what my phone told me I was in for.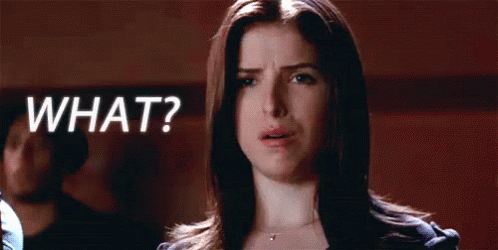 Don't let it put you off - there's a whole second book in there!
- Scott Hildreth writes good raunch! I loved how experimental these characters turned out to be - it wasn't at all what I expected from a friends-to-lovers story.
- The drama that unfolds is really interesting. Coupled with the way SH builds Luke up as this hippy/enigma/sexual deviant, once I got into this story I was totally in. Invested in the outcome, 100%.
- That reminds me... I love the way Luke is not your typical Mr Popularity/ Big Boss / Everyone Loves Me. He has issues, and he's a loner, and I really like how the author branches out to make him an interesting character without falling into the generic alpha male character.
- When I read Hard I loved the way SH used his words. I had the same love for him this time around - even in a book full of butt plugs, anal, choking, humiliation, etc, I find gems like this:
For the first time since I was a child, I slept all night without dreams, without waking, and without the desire to walk down to the beach for comfort.
My comfort, it seemed, was at my side.
- Luke on Liv
- I haven't really read many friends to lovers stories. Usually, I aim for books that are so not anywhere close to my actual life twisted - and friends to lovers is just so... normal. And this did start off normal. I'll be honest - I was bored for the first 30%.
- I don't like female leads that call other women 'slut.' This one does - repeatedly. And the woman she describes that way is the only woman helping her navigate BDSM safely! I wanted to backhand Liv for how often she used that term.
- There are some fairly standard plot developments thrown in in the last 10% of the story.
A billion times more interesting than a run-of-the-mill friends-to-lovers story, so it took me by surprise. If the plot sounds like you're thing, stick with it and don't let yourself be put off by the length, or the slow start - I was glad I committed myself to finishing.